(hit "refresh" to get the most recent version of this page; click on photos for larger images)
Industrial Indemnity Building
San Diego, CA

The Industrial Indemnity Building was designed by Deems/Lewis & Partners and built in 1970. [map]
Nautilus Environmental
San Diego, CA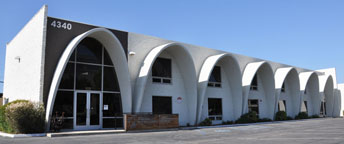 The Nautilus Environmental building was built in 1968. I don't know what the original occupant was. [map]
Scripps Building
San Diego, CA
First Avenue Medical Center
San Diego, CA
St. Paul's Community Care Center
San Diego, CA
The Scripps Building was built in 1966. I don't know if this was the original tenant. The building is used for medical offices. [map]

The First Avenue Medical Center appears to be from the 1950s or 1960s. For more, see this website. [map]

The St. Paul's Community Care Center building appears to be from the 1950s or 1960s. [map]
Loma Starr Building
San Diego, CA
San Diego County Courthouse
San Diego, CA
The Loma Starr Building was designed by William Krisel and built in 1960. The building was later known as Peninsula Center. Around 2019, the Loma Starr name was added back to the building. [map]

The San Diego County Courthouse was dedicated in 1961. A new courthouse is being built nearby and this building will probably be demolished by the end of 2016. For more, see this website. [map]
law offices
San Diego, CA

2009:
2014: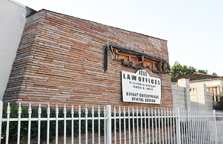 This law offices building appears to be from the 1950s. I don't know if it was damaged in a fire but, by 2014, the building had been dramatically changed. [2009 photos thanks Gregory May] [map]
Lakeside Medical Center
San Francisco, CA
The Lakeside Medical Center was built in 1963. [map]
Transamerica Pyramid
San Francisco, CA
The Transamerica Pyramid was designed by William L. Pereira & Harry D. Som and built from 1969-1972. For more, see this website. [map]
RoadsideArchitecture.com

Copyright. All photos at this website are copyrighted and may only be used with my consent. This includes posting them at Facebook, Pinterest, blogs, other websites, personal use, etc.

Tips & Updates. If you have suggestions about places that I haven't covered, historical info, or updates about places/things that have been remodeled or removed, I'd love to hear from you: roadarch@outlook.com.