(hit "refresh" to get the most recent version of this page; click on photos for larger images)
former Mr. Swiss
Lincoln, NE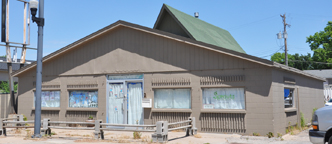 This former Mr. Swiss was there by 1967. The building now houses Sprouts Child Development Center. [map]
former Mr. Swiss
Omaha, NE
This former Mr. Swiss has housed Tanner Auto Sales since at least 2007. [map]
former Mr. Swiss
Albuquerque, NM
former Mr. Swiss
Albuquerque, NM
The first former Mr. Swiss shown above now houses Acapulco Tacos & Burritos. [map]

The second former Mr. Swiss above now houses the Ho Ho Chinese Restaurant. [map]
former Mr. Swiss
Albuquerque, NM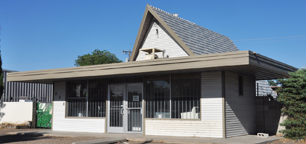 This former Mr. Swiss housed SAS New & Used Appliances for many years. It's now a tire shop. [map]
former Mr. Swiss
El Reno, OK
former Mr. Swiss
Shawnee, OK
This former Mr. Swiss in El Reno housed the Fair Park Animal Clinic when this photo was taken in 2011. I believe the building was vacant in 2014. By 2018, it was housing AFR Insurance. [map]

The former Mr. Swiss in Shawnee has housed the Independence Tobacco Shop since at least 2008. [map]
former Mr. Swiss
Oklahoma City, OK
former Mr. Swiss
Oklahoma City, OK
This first former Mr. Swiss shown above housed the Original Fried Pie Place when this photo was taken in 2011. A little bit of the original tile remains on the front of the building. By 2014, the name of the business had been changed to Arbuckle Mountain Fried Pies. [map]

The second former Mr. Swiss shown above now houses Rainbow Chinese Fast Food. [map]
former Mr. Swiss
Oklahoma City, OK
This Mr. Swiss building is now occupied by a Goodwill Donation Center. This building features original tile on the exterior. [map]
former Mr. Swiss
Oklahoma City, OK
former Mr. Swiss
Oklahoma City, OK
The first former Mr. Swiss shown above has been vacant since at least 2009. The building was still vacant in 2014. [map]

The second former Mr. Swiss now houses Max Credit Auto. [map]
former Mr. Swiss
Bethany, OK
former Mr. Swiss
Tulsa, OK
This former Mr. Swiss in Bethany was housing Morris Boot & Shoe Repair when this photo was taken in 2011. By 2018, the building was housing the 38th Street Barber Shop. [map]

This former Mr. Swiss in Tulsa is now home to Latino Tires. [map]
former Mr. Swiss
Claremore, OK
2011:
2019:
This former Mr. Swiss was occupied by C&A Paint & Remodel when this photo was taken in 2011. The building previously housed an Enterprise car rental office and a restaurant. It housed a beauty salon after that. The building now houses a cannabis store. [map]
RoadsideArchitecture.com

Copyright. All photos at this website are copyrighted and may only be used with my consent. This includes posting them at Facebook, Pinterest, blogs, other websites, personal use, etc.

Tips & Updates. If you have suggestions about places that I haven't covered, historical info, or updates about places/things that have been remodeled or removed, I'd love to hear from you: roadarch@outlook.com.