(hit "refresh" to get the most recent version of this page; click on photos for larger images)
Mitchell Motors Dodge [gone]
San Antonio, TX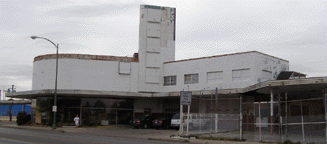 This Mitchell Motors Dodge showroom was built in 1949. A neon Dodge sign was installed on the building's pylon. The building had been vacant for many years before being demolished in 2009. For more, see this website.
former Cadillac showroom
San Antonio, TX
This former Cadillac showroom was built in 1927. The building is also known as the "Goad-Riata Cadillac Company" and the "Goad Motor Company Building". Around 1999, it was converted into the "Cadillac Lofts" with residential lofts and architects' offices on the ground floor. The building is listed on the National Register of Historic Places. [map]
Packard Building
San Antonio, TX
This Packard Building was built in 1929. I believe there was a showroom on the ground floor. The building was renovated in 2004 and is now used for medical offices. [map]
San Antonio Overland Company
San Antonio, TX
The San Antonio Overland Company dealership was built in 1926. Soon after moving into the building, the name was changed to Willys-Knight-Overland Company, producing cars by the same name. The Poe Motor Company occupied the building the longest, from 1938-1955. The building is, therefore, usually referred to by that name. The building was being renovated when this photo was taken in 2018. It now houses the Grunt Style clothing store. [map]
former showroom
San Antonio, TX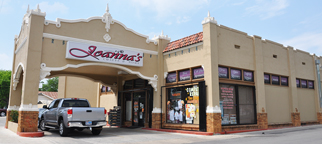 This former showroom was built in 1929 for Leppard Motors Co. The company sold Willys-Knight and Whippet cars. It remained in operation through at least 1941. In the 1950s, the building housed Leppard Lumber Co. It now houses Joanna's Crafts & More. [map]
former Inter-Continental Motors
San Antonio, TX
The Inter-Continental Motors dealership was designed by O'Neil Ford & Associates and built in 1964. The dealership sold Volkswagens. For more, see these websites: 1 and 2. [map]
RoadsideArchitecture.com

Copyright. All photos at this website are copyrighted and may only be used with my consent. This includes posting them at Facebook, Pinterest, blogs, other websites, personal use, etc.

Tips & Updates. If you have suggestions about places that I haven't covered, historical info, or updates about places/things that have been remodeled or removed, I'd love to hear from you: roadarch@outlook.com.